LUMINOUS - Serum Presets for Hip-Hop, Mellow Trap, and R&B, +(Noise Samples and Wavetables)
135 Serum presets created for Hip Hop, Mellow Trap, and R&B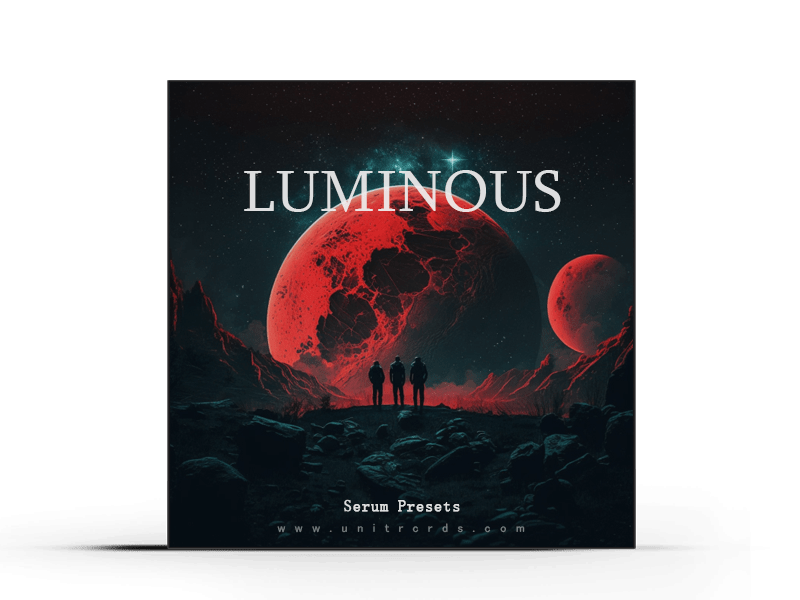 LUMINOUS - Serum Bank (Pack)
Introducing our latest serum pack for music producers looking to elevate their hip-hop, mellow trap, and R&B tracks. Our bank of 135 carefully crafted serum presets includes a variety of essential sound elements, including bass, pad, pluck, 808, and misc.
With this pack, you'll have the tools you need to create soulful melodies, deep basslines, and lush harmonies. Each preset has been expertly designed to provide a unique and captivating sound that will add depth and character to your music. Whether you're producing a laid-back trap beat or a smooth R&B ballad, this pack has everything you need to bring your tracks to life.
Our serum presets are easy to use and can be customized to fit your creative vision. Whether you're a pro or just starting out, you'll love how flexible and versatile this pack is. It's got everything you need to make your music sound amazing, no matter what style you're into. 


With a wide range of sounds to choose from, you'll be able to create tracks that are truly your own.
Check out the demos below to hear the sounds of Luminous!
Listen to Sounds From Luminous
135 Presets for Serum 1.237+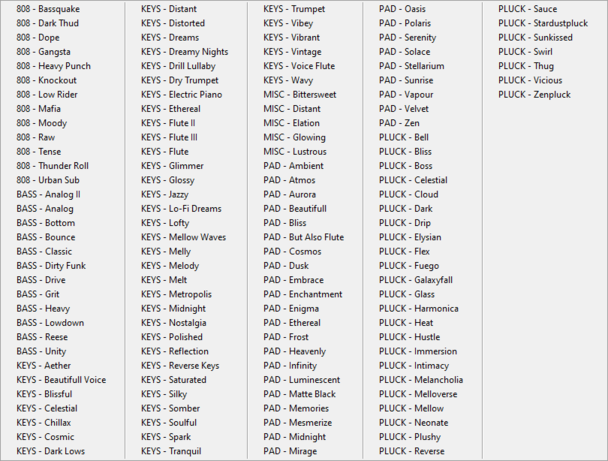 LUMINOUS - 135 Serum Presets
13 808 Presets
12 Bass Presets
45 Keys Presets
5 Misc
30 Pad Presets
30 Plucks Presets
Our wavetables are carefully crafted and curated to provide you with a wide variety of sonic possibilities. With 30 different wavetables to choose from, you can easily find the perfect sound for your project. Our wavetables are carefully crafted to provide you with warm, analog-like waveforms.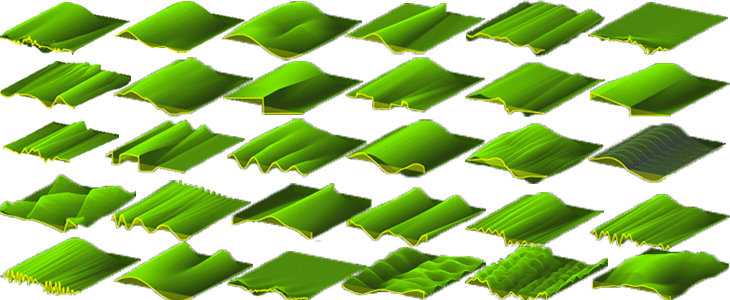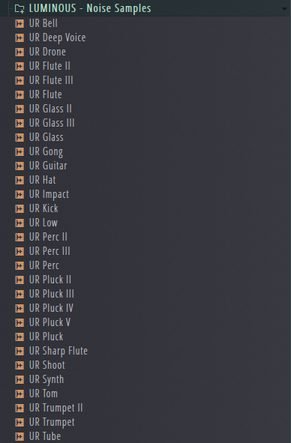 You will also get 30 exclusive noise samples. These samples are perfect for adding a layer of complexity to your sounds. From gentle white noise to intense and aggressive textures, you can use these samples to create one-of-a-kind percussion, atmospheric effects, or even thicken up your synths.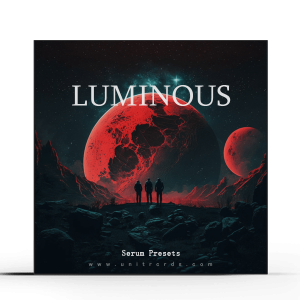 LUMINOUS – Serum Bank Includes:
13 808 Presets
12 Bass Presets
45 Keys Presets
5 Misc
30 Pad Presets
30 Plucks Presets
Total – 135 Presets (100% Royalty Free!)
+ 30 Noise Samples
+ 30 Wavetables
Compatible with all DAW's – FL Studio, Ableton, Pro Tools, Logic, Reason, Cubase.
Unlock More Possibilities with These Recommended Products