DREAMWAY- Melodic One Shots for Hip-Hop, R&B, Mellow Trap
350 Melodic One Shots + 30 Melody Loops created for Hip Hop, R&B, and Mellow Trap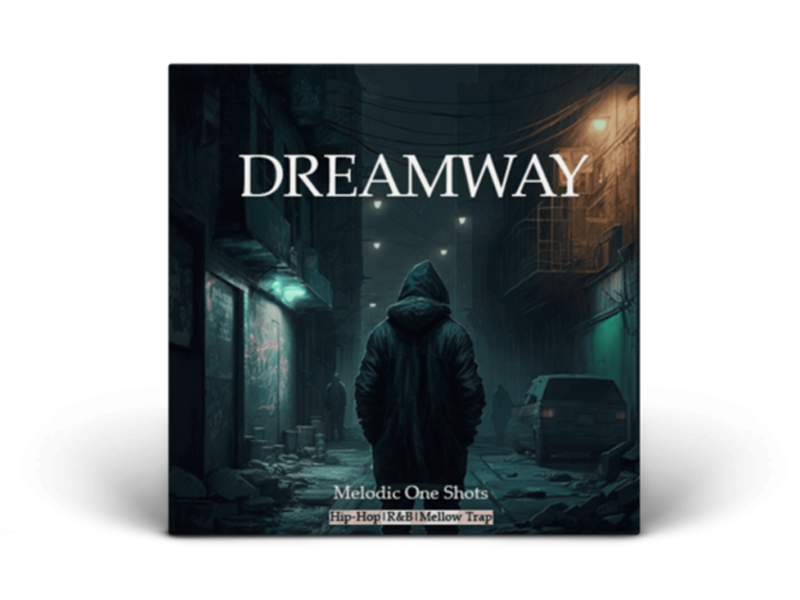 DREAMWAY - Melodic One Shots + Loops
Introducing DREAMWAY – the ultimate collection of Melodic One Shots for Hip-Hop, RnB, and Mellow Trap producers. This incredible sample pack includes 350 high-quality melodic one-shots and 30 professionally crafted melody loops that are guaranteed to take your music production to the next level.
Each of the one-shots has been carefully designed to provide a unique and authentic sound, with a range of instruments including pianos, pads, keys, bass, 808s, and more.
The melody loops are equally impressive, providing a diverse range of musical styles and moods to inspire your creativity. From dreamy, atmospheric sounds to hard-hitting beats, each loop has been expertly created to give your tracks that professional edge.
Created by professional producers with years of experience in the music industry, DREAMWAY is a must-have for anyone looking to create professional-grade music in the genres of hip-hop, RnB, and mellow trap. So why wait? Get your hands on DREAMWAY today and start creating music that truly stands out!
Check out the demos below to hear the sounds of Dreamway!
Listen to Sounds From Dreamway
350 Melodic One Shots + 30 Melody Loops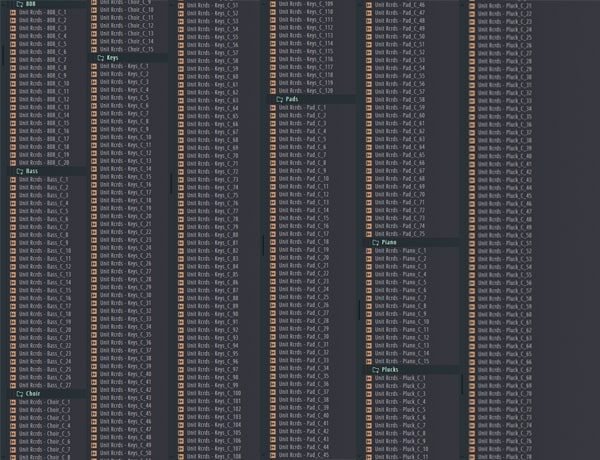 350 Melodic One Shots (Instrument One Shot)
27 Bass
20 808s
120 Keys
75 Pads
78 Plucks
15 Choir
15 Pianos
All of the samples in this collection are in the key of C
, you can easily use them together without having to worry about transposing them to match each other. This can save time and effort when creating chord progressions and melodies, making the music production process smoother and more efficient.
30 Unique and high-quality loops. All loops are key and tempo labeled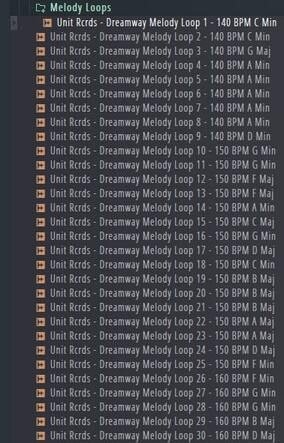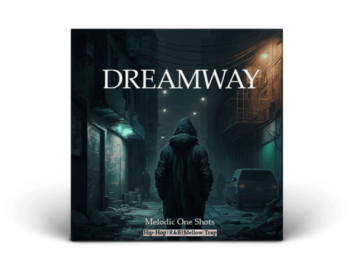 DREAMWAY- Sample Pack Includes:
27 Bass
20 808s
120 Keys
75 Pads
78 Plucks
15 Choir
15 Pianos 
Total – 350 One Shots + 30 Melody Loops (100% Royalty Free!)
High-quality WAV
Tempo & Key Labelled
File size: 424 MB (Zipped)
Compatible with all DAW's – FL Studio, Ableton, Pro Tools, Logic, Reason, Cubase…
Unlock More Possibilities with These Recommended Products